Advertise With us
World's #1 solution provider in Franchising. Choose from Host of opportunities available for you to expand your Reach to over a million prospective Buyers.
WWW.FRANCHISE.AE
Franchise India Holdings Limited (FIHL) is Asia's largest, world's best and most visited franchise solutions company since 1999, and an absolute authority on Franchising, Licensing, Retailing and Small Businesses. Franchise India has helped lakh of investors in selecting the right franchise and in turn, assisted numerous organizations in international and domestic franchise expansion. Knowledge, opportunity, network and success are FIHL's USPs through which the brands have successfully expanded the network across the globe. UAE is one of the hottest franchise markets in the world, growing at a rate of 25 per cent year on year, Franchise UAE will be delivering expert advice and guidance, offer local knowledge and understanding to the brands and entrepreneurs for connecting with established organizations and franchise entrepreneurs to develop franchise brands in the UAE.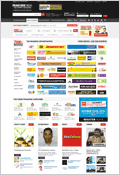 WWW.FRANCHISEINDIA.COM - WEBSITE
Asia's best and most visited franchise website has in excess of 68,855 Visits and 493,262 Page Views in a month. It generates more than 2512 unique applications daily with 00:20:37 as average time spent on website. Launched in July 1999, it serves as an online extension and an international gateway, catering to both the international and domestic market. Listed on all search engines and marketed extensively in trade events and other media in India and abroad, the site generates regular traffic of prospective business/franchise buyers. The medium can be considered as the most effective for business/franchise searches across sectors.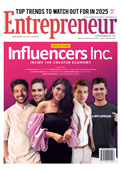 Small Medium Entrepreneur
Small Medium Entrepreneur acts as a guiding light for start-up enterprises and breathes new life into growth-stage businesses while ensuring immense wealth creation for entrepreneurs and their investors. This bi-monthly magazine aims to become a trusted source for "how-to" information, practical resources and tools, and detailed instruction for innovators and entrepreneurs who are building the enterprises of the future. Each issue will track evolution in business mechanics for continual efforts of business owners to launch and then grow their businesses and assist them with every aspect of business management, from marketing to money, sales, human resources, and more.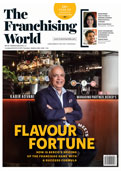 THE FRANCHISING WORLD
In its 13th year, THE FRANCHISING WORLD is the first and the most comprehensive end to end business and franchise magazine. Since its inception in 1999, this monthly magazine has become an essential success tool for INVESTING community. At Franchise Srilanka, we view ourselves as consultants and strive to deliver creative media solutions to company's business and franchising needs. The magazine has an exhaustive subscriber's base and is present on stands nationwide.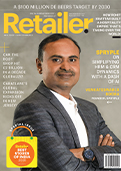 Retailer
In its 6th year, this monthly magazine is one of the highest selling retail publications. It gives an insight of the retail industry to the Local as well as National Retailers and acts as an ideal platform to highlight commendable retail practices, future prospects, new product launches, winning strategies, efficient retail distribution channels & most importantly opportunities in Retail. It answers the needs of a retailer and helps him get information, education and networking through knowledge, opportunities & most importantly his business needs.